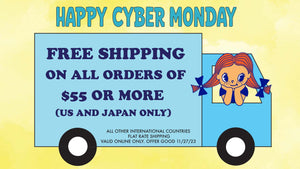 **CURRENT SALE/PROMOTION**
SHIPPING INFORMATION
*Please note that weather delays, customs releases/delays are not in our control, so we cannot guarantee shipment dates if packages are being held due to these reasons.
Get Free shipping on all orders, when you spend $50 or more for Local (within Hawaii), $100 or more for Domestic (US) or $150 or more for International.
All duties and taxes incurred locally at the shipping destination are the responsibility of the purchaser. If you have any international shipping issues, or need something shipped to a destination not currently available, please email happyhaleiwaorders@gmail.com and we will gladly assist you. 
Happy Haleiwa Store Location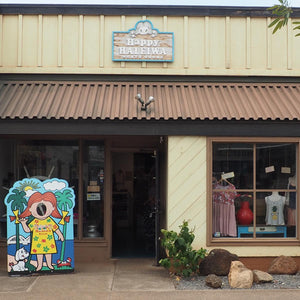 Happy Haleiwa Haleiwa
66-145 Kamehameha Hwy.
Haleiwa, HI. 96712
Phone: (808) 637-9713
Hours: Everyday 11am to 5pm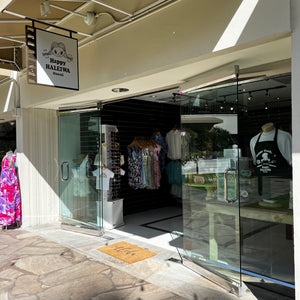 Happy Haleiwa Waikiki (Inside Waikiki Beach Marriott Hotel)
2552 Kalakaua Ave
Honolulu, HI. 96815
Phone: (808) 926-3011
Hours: Monday to Saturday 10am to 9pm and Sunday 10am to 8pm
Happy Haleiwa Ohana
Join the Happy Haleiwa Ohana by subscribing to our mailing list!  Get special discounts and updates about new products from Happy Haleiwa!  Enter your email in the "Newsletter" box below to join!